Positioning on search engines
DANGER PC provides a positioning service at the top on the main search engines !
Be present in the major search engines is
very important
for anyone who wants to be found by potential customers.
It is to be noted, however, that most users who search engine focuses on the results that appear on the first page, the majority does not go beyond the second page, hardly anyone beyond the third page!
This means that it is not enough
be present on search engines
but you have to be
first places
!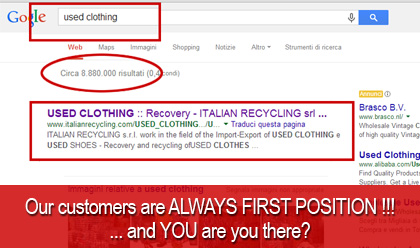 You are present in the major search engines?
Boost
its turnover depends on
simplicity
to be contacted. Be present
in the first pages
research is critical to
increase its business
and be heard.
FEATURES:
Analysis of main competitors on search engines;
Definition and drafting a list of keywords (keyword) appropriate to the positioning;
Optimization and site analysis can help highlight changes to increase the possibility of registration and placement;
Possible editorial activity in order to provide useful content to the positioning (copywriting);
Registration on the main directory and Italian on the main search engines;
WE GUARANTEE YOU:
Presence at the top in major search engines on keywords closely related to the theme of your business.
Retention time of the results, thanks to the continuous monitoring of our team of technical experts.
Visitors quality up on your website.
Growth of the prestige of your brand (brand).
Acquiring a competitive advantage against your competitors.
Core Business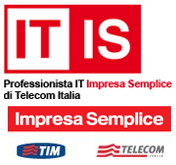 Ospit@ Virtuale is offering Cloud-Computing Impresa Semplice,
that enables Companies and Professionals to host in the cloud of Telecom Italy their enterprise applications, avoiding the purchase and maintenance of server owners.
[...]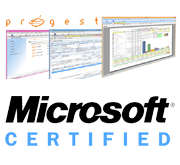 Progest is a simple, intuitive tool that helps you to manage all business processes with a few clicks!
The ergonomic care that distinguishes it reveals so formidable in the minimization of all time learning.
[...]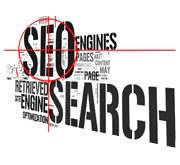 We GUARANTEE a positioning service to the TOP!
Be present in the
top positions
on
search engines
is extremely important for anyone who wants to be found by potential customers.
[...]