Rental
The "dilemma" we ask ourselves when our company calls for new computer resources is surely to which products to buy.
It would sure help to buy quality products, certified and guaranteed, perhaps for three years or more.
The costs though ?! On the other hand, buying a poor quality product, saving sometimes minimal, would inevitably increase the risk related to unanticipated costs for assistance and repairs, penalizing the productivity of the entire company.
The solution? Combining the quality of products to the convenience of long-term rental.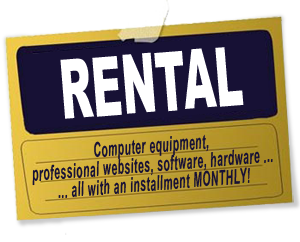 For variable durations and customizable, the long term rental allows us to spread the cost of purchase, to have products suited to our needs and able to grow with us.
No surprise costs sudden: the characteristic of long term rental is in fact to provide for a monthly fee, fixed, including support and insurance .
A nice benefit, right? Also deletes all issues related to the amortization of assets (thus, no asset), obsolescence of products and to update them.
Rental of Computer Equipment!
The solution of the long term rental allows you to have all the hardware and software products and all the value added services that your company needs.

From the PC-assembled what brand, you can choose any type of computer product, including: video projectors, camcorders, printers, scanners, plotters, management software, web sites, video surveillance cameras, telephone exchanges ... all at a cost fixed monthly or quarterly , a duration from 24 to 60 months and the ability to expand their iT infrastructure with new products, or replace existing ones, even in the course of the contract.
Optimize with car
Optimize your computer park, optimize the economic engagement and optimize the continuity of service of the product used: a combination of factors that contribute actively to the success of the company.
Search solution that unites these factors is not always easy; many times the comparison parameter is the cost of "pure", without considering where, how and how much will have to be inserted the new products.
Core Business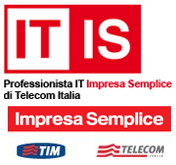 Ospit@ Virtuale is offering Cloud-Computing Impresa Semplice,
that enables Companies and Professionals to host in the cloud of Telecom Italy their enterprise applications, avoiding the purchase and maintenance of server owners.
[...]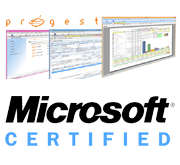 Progest is a simple, intuitive tool that helps you to manage all business processes with a few clicks!
The ergonomic care that distinguishes it reveals so formidable in the minimization of all time learning.
[...]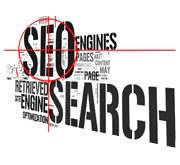 We GUARANTEE a positioning service to the TOP!
Be present in the
top positions
on
search engines
is extremely important for anyone who wants to be found by potential customers.
[...]