Information technology consulting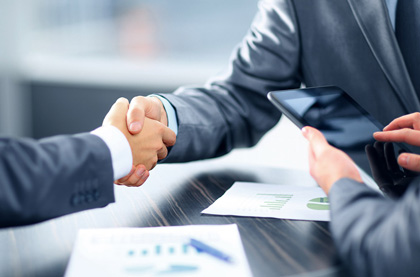 The pressing
technological evolution
and the increasing competition require a company to not only a continuous renewal, but also specific skills in the
computer industry
, that only an expert , compared with a careful assessment has to offer through a focused and competent
professional advice
.
Having a trusted advisor, up to date and able to follow the growing needs of the company, its development potential and above all the need is not obvious, means lay the groundwork for the development of your business!
Consulting professional
is the nerve center of all our activities.
We provide our customers with a global consultancy that follows the various stages of growth of their company and led them to develop their full potential through
tools technology
.
Our expertise, professionalism and experience in the
field computer
, allow us to position ourselves as
trusted advisors
and always offer solutions specific and tailored to the needs, in view of innovation,
getting maximum results with minimum cost
.
Through careful analysis, we accompany the customer in every decision, purchase or project type
computer technology
, suggesting appropriate indications pointing to his
satisfaction
even if players do not even found the sale of the product or of service .
Technical and IT
We offer flexible forms of assistance and contract package. A punctual and attentive to your business.
To properly administer a system is a necessary range of skills definitely very high because it can be represented by a single entity.
Even more important to maintain a level of upgrade that is hardly compatible with the normal activities of care and management of nature newspaper.
That's why it's so important to rely on an outside team of professionals,
each with specific skills
, which provide the guarantee of a constant Updated and effective intervention for any type of business need.
DANGER PC
is a partner
computer
and
technology
global private client because of the large company, having a
staff of professionals
with specific and different skills working in a consistent manner.
The flexible service solutions meet the special needs of the customer and the various company policies.
The formula package
is a prepaid service of a standard amount of hours that allow considerable
savings
over sporadic activity, ensures priority to customer calls and has a variety support options, such as immediate telephone support and remote assistance remotely.
The formula lilting presence
provides instead the presence of
specialized professionals
directly at the client according to a specified frequency.
A
qualified professional
is available to the customer, to continuously run the computer system of the company and meet all the needs arising from the ordinary and extraordinary, with the primary objective of enabling the system to grow and evolve.
Hardware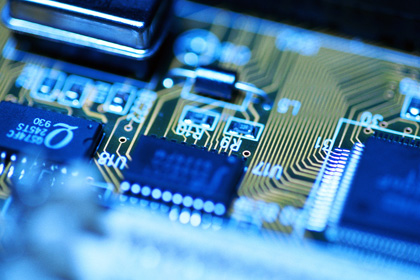 In seeking solutions need to
type computer
, an important factor to consider is the cost terms of time required to approntarle and to dispose of it in everyday use.
In this sense, the ability to call a business professionals well as offering
consultancy
and
IT solutions
, can also provide the necessary machinery, with a view to a complete
"turnkey"
is a priceless advantage.
DANGER PC is a complete partner capable of taking care of every aspect of information system business and meet your IT needs, from supply of equipment to the apparatus of the network, the implementation of management software to specific IT solutions, ensuring efficiency and consistency to the entire system.
Server » We provide complete server installation and configuration and offer consultancy focused on the centralization of its functions with appropriate settings and specific software.
Equipment Network » Designing local and wide area networks based on a careful analysis of user needs and create structured systems that allow you to manage multiple different types of traffic (data, voice), taking into account possible future needs for expansion of the company.
PC » The PC we offer to our customers offering high quality standards and are selected specifically for their use and end-users.
Laptops » We obtain the client machines the best brands that offer the same performance of a PC.
Handhelds » Integrate appropriate enterprise networks with these elements are extremely flexible, for Queli we are able to create specific software.
Peripherals » We support the system all the necessary peripherals, printer and scanner to the modem to the bar code reader, in order to consistently deliver a product with characteristics tailored to specific needs.
Operating Systems » As Microsoft partners offer Microsoft platforms for both server and PC maximizing the benefits arising from the uniformity of systems.
Application of MS Office » We provide product licensing Ms and as partners we provide targeted advice for certified products and packages, making it possible to optimize our customers' purchases.
Core Business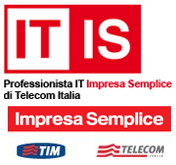 Ospit@ Virtuale is offering Cloud-Computing Impresa Semplice,
that enables Companies and Professionals to host in the cloud of Telecom Italy their enterprise applications, avoiding the purchase and maintenance of server owners.
[...]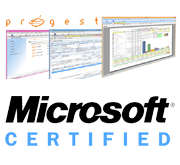 Progest is a simple, intuitive tool that helps you to manage all business processes with a few clicks!
The ergonomic care that distinguishes it reveals so formidable in the minimization of all time learning.
[...]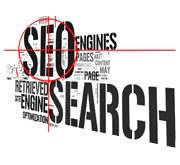 We GUARANTEE a positioning service to the TOP!
Be present in the
top positions
on
search engines
is extremely important for anyone who wants to be found by potential customers.
[...]